Agapi Main restaurant
Guests are invited to start their day with a breakfast buffet of Cretan, Greek and international flavours. Enjoy a freshly squeezed orange juice or a strong cappuccino alongside a plate of warm eggs, fluffy pancakes and tasty cold cuts, or opt for a bowl of creamy Greek yoghurt with local honey. Come evening, take a seat for an exceptional dinner of international and Cretan cuisine, expectedly prepared by the hotel chef and his talented team. Tantalise your tastebuds with a range of delicious hot and cold buffet dishes, allowing your senses to swirl through the aromas and flavours of the Crete. Our little guests will enjoy a designated buffet with healthy and delicious treats. The Agapi main restaurant in Agios Nikolaos also hosts a series of thematic nights throughout the week, including Cretan evenings with live music and traditional dancing.
Breakfast /open buffet
07:00 – 10:15
Early Breakfast & Lunch Box available
upon request
Dinner Βuffet
19:00 – 21:30
Cuisine
Local & International
You may also like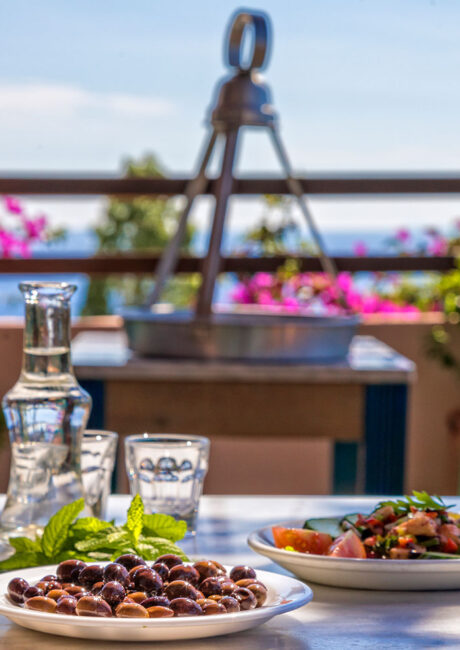 Visit our traditional kafenio and experience the authentic Greek hospitality and Cretan culture. Discover the consept of meze while sipping...
Situated next to our village square under the clock, Eros main bar awaits you for a well made drink. The...