Eros main Bar
Situated next to our village square under the clock, Eros main bar awaits you for a well made drink. The perfect place to socialise with family and friends whilst enjoying classy cocktails, hot beverages and cold drinks in a cozy, laid-back atmosphere while your little ones play wioth their friends under the olive tree. Enjoy a stress-free evening at the best hotel bar in Agios Nikolaos !
Opening Hours
17:00 – 01:00
Menu
Soft & alcoholic beverages
You may also like
Located next to the mini club at a terrace overlooking the Mirabello bay "To Fili" taverna is the ultimate choice...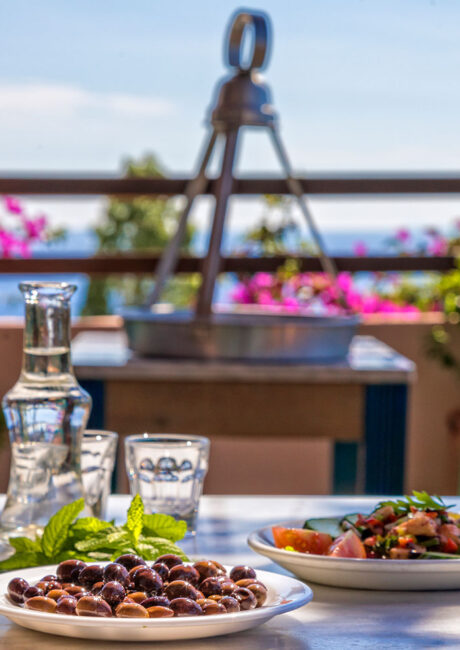 Visit our traditional kafenio and experience the authentic Greek hospitality and Cretan culture. Discover the consept of meze while sipping...